Introducing, "Bunnies by D'Lish"
Not your everyday bunny slipper, "Bunnies by D'Lish" recall the elegance of a bygone era, but with a modern touch of whimsey. Chic, yet playful. A pure pleasure to wear.
"Bunnies by D'Lish" are exceptionally luxurious slippers made from recycled mink, your glamourous alternative to the common house slipper. The compassionately-sourced mink is 100% recycled from mink coats of the highest quality. Handcrafted in the United States, the insole and interior is a yummy soft kidskin suede. Extravagantly appointed with sumptuous swiss satin ribbon inside each bunny ear and for the nose bows, with Swarovski beads for the bunny's eyes. Leather soles are imprinted with the bunny logo, and rubber heels for safety.
Available exclusively at Maxfield in Los Angeles.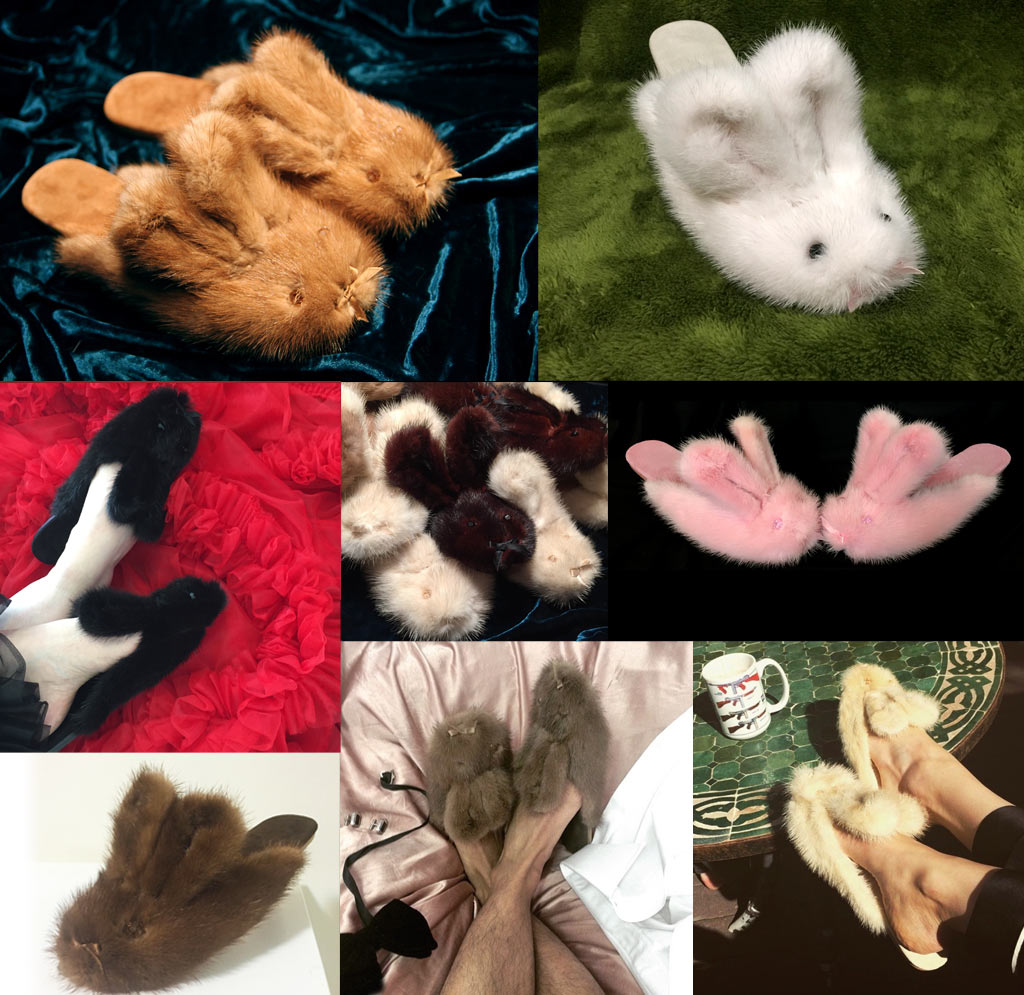 The following sizes are available:
S - Women's 5-6
M - Women's 7-8
L - Women's 9-10
XL - Women's 11-12 / Men's 9-10
XXL - Women's 13-14 / Men's 11-12